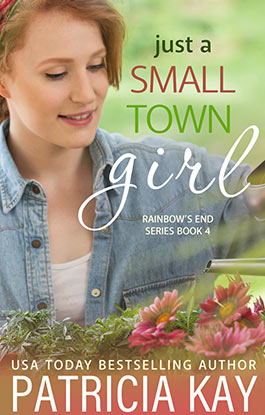 JUST A SMALL TOWN GIRL - AVAILABLE NOW!
Book 4 in the Rainbow's End Series
Maggie Callahan left her small town roots ... But when her mother suffers a stroke, Maggie goes home and discovers the man she left behind all those years ago is even more attractive and appealing ...
---
BOOK 5 OF 5! LOOK FOR
THE MILLIONAIRE BROTHER (#5)

... COMING JULY 1, 2018